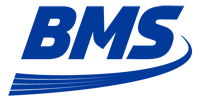 About Broadcast Microwave Services, LLC
Founded in February 1982 to provide wireless microwave equipment for video and data transmission, BMS designs and manufactures leading edge technology systems that serve a diverse customer base in the government surveillance, law enforcement, UAV/UGV and broadcast markets.
Our reputation as The Downlink Experts was built on a history of innovation and extensive experience supporting customers around the world. BMS systems provide the flexibility and reliability that is required for mission-critical applications by the military, police and first responders and professional broadcasts. Our solutions enable our customers to transmit and receive data in real-time anywhere it is needed – whether on a soundstage, in a city-wide distribution network or to first responders in the field.
As a leader in real-time COFDM microwave transmission, BMS has built up a strong foundation with extensive experience supporting customers around the world. With a strong network of business partners around the globe, BMS strives to maintain a local presence with direct access and minimal lead times in all our markets. Through the company's European Sales and Customer Service office in Germany near Frankfurt, BMS employs a dedicated staff expanded through a large partner network covering all European countries as well as Eastern Europe, Asia, and the Middle East.
BMS is proud of our history of innovation and for introducing new technologies to the market. BMS systems provide our customers flexibility without compromising the reliability required for professional broadcast applications or for mission critical information. BMS products allow our customers to deliver their digital content quickly and easily anywhere it is needed – whether on a soundstage, a network operation center, or to first responders in the field at a crisis site.
Data911 is committed to engineering and manufacturing technologically advanced mobile computer systems with vehicle occupant safety as the utmost priority. We hold to a philosophy of "client first" and our talented staff is dedicated to developing solutions that optimize organizational efficiency and effectiveness.
Customized products and solutions designed according to customers' needs and requirements
Integration capabilities between products and solutions
Long-term support for all products conveniently serviced in the United States
Data911 was founded in 1984 and headquartered in Poway, CA. We develop, design, manufacture and support mobile solutions for public safety fleets and commercial fleets. The corporate office in Poway houses all facets of the company – from product development to service and repair.
Data911 focuses on providing mobile hardware and software systems for vehicular environments, our largest market being Public Safety. We began as a developer and manufacturer of software applications specifically for Public Safety and expanded our focus and product development into the mobile computing hardware arena in the late 80's.
Data911 remains the one-stop shop for vehicular computing needs. Our suite of products includes in-car computers; in-car HD video; body worn cameras; and rugged tablets. Our integrated solutions and product upgrade program provide the latest in technology at a lower total cost of ownership than other solution providers. All technical support and service is handled out of our corporate location in Poway, CA.
Occupant Safety Comes First
We designed our rugged displays to be dash-mounted, safely out of the air bag zone. Unlike laptops, there is no worry about equipment dislodging and causing injury to the driver or passengers in the event of airbag deployment.
Our products' durability, unique upgrade path and comprehensive affordable warranty program provide a value proposition resulting in a lower total cost of ownership than other solutions in the marketplace.
Our products' modularity allows for components to be upgraded individually while preserving full-functionality of the system; products are forward and backward compatible. Additionally, our Mobile Computer Systems have the longest hardware life-cycle in the industry.
We specifically designed our systems to support ergonomically-friendly in-car computing, allowing both the driver and the passenger easy access to the computer. The LCD optics are ideal for wide angle viewing which eliminates the need to adjust the display position. The illuminated keyboard is separate from the display and portable, allowing easy access by either occupant.
Sunlight Readable LED Touch Screen Displays
Our rugged high-bright LED touch screen displays are sunlight readable even in direct sunlight. The displays are dash-mounted which reduces clutter within the vehicle and allows eyes to stay at the proper/safe level. The displays are both thin and extremely durable, made from tough glass and designed to withstand years of use and abuse in rugged environments. Data911 displays can dock with any type of computer.
Our systems are not off-the-shelf products. Our dedicated staff and professional technicians take great care to ensure that our products will meet each customer's needs for the long term.
We provide long-term, predictable support which allows customers to extend the product life and get more from their investment. The Poway Corporate office houses Operations, Engineering and Manufacturing and supports all divisions of Data911. One phone call will get you to the appropriate expert and the help you need. Data911 provides support for all of our computer systems. This support is available to customers who have opted to purchase the extended warranty and to customers who prefer to pay on a "time and materials" basis. Data911's Service Department has technicians available from 5am to 5pm PST to provide support during normal business hours in all of the continental United States.
About Us