The Verus In-Car Video System delivers high-quality video and audio that can be live-streamed to multiple locations or stored for uploading later. The system starts recording automatically when triggered by an event such as turning on the vehicle light bar, and can be manually activated via the wireless microphone. The Verus Recorder utilizes open standard IP cameras and supports a wide variety of configurations.
Tethered or Solo* Configurations
H.264 compression enables HD recording without sacrificing storage capacity
Installation is simple, requiring a single basic ethernet cable per camera
Software is updated remotely and automatically
*The Verus Solo Recorder includes an internal power supply which allows the system to operate independently from the in-car PC, and features integrated 802.11ac WiFi, which uses the 5GHz band for the fastest possible upload speeds.
Powered by your in-vehicle computer
Connect up to 6 HD/IP cameras
Live Streaming Video to multiple locations simultaneously
Video Encoding – H.264
4 MP3 Audio channels (CD Quality Sound)
2 SD Memory Card slots (also backs up to PC HD)
6 physical GPI configurable triggers
Accelerometer, GPS, wireless microphone(s) and LPR triggers
Supports 2 Wireless Microphones
Software updates are pushed automatically to vehicles
License Plate Recognition ready (Optional)
Integrates with body-worn cameras
Uploads Video to to Evidence Mgmt over WiFi or cellular networks
Physical Size: 249mm x 131 mm x 64mm
Recording Rate: Configurable up to 30 Frames Per Second
Pre-Event Recording configurable up to 5 minutes
Operating Vibration: 100+ g shock
Operating Temperature: -30°C to +70°C
Crash Sensor: 3 axis accelerometer built-in configurable
Recording Format: 64GB SD standard (128GB available, up to a maximum of 256GB using 2 SD slots)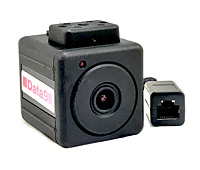 Interior Front 2 Megapixel IP Camera
720p/60 or 1080p/30
2.9mm lens, .2 lux rating
Fixed lens with digital zoom only, automatic focus
140° viewing angle
Shutter Speed 1/25 ~ 1/10,000
H.264 compression, dual streaming video
Auto White Balance and Auto Exposure (ACE Technology)
Fast Ethernet (100 Mbps)
PoE (Power over Ethernet)
2" x 2" by 2.2" depth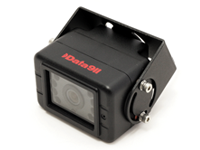 Resolution 1920x1080p HD or 1280x720p HD, 30FPS
Day/Night function, Infrared Projection 0 lx
H.264 Video Codec
80mm x 70mm x 52mm, 16.0 oz
RJ45 Ethernet interface, PoE (Power over Ethernet)
120°wide angle view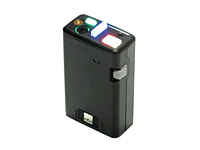 Frequency 900 MHz
Modulation DSSS
RF Power 148 mW
Operating Range Over 2000'
External Lapel Microphone
Excellent Signal Penetration
Up to 2 microphones per vehicle
Multichannel with Auto Synchronization
1600mAh Li-Ion Battery (non-proprietary/easy to replace)
Charging 3.0 Hours
Talk Time up to 18 Hours
Standby up to 2 weeks
Size 88mm x 52.5mm x 28.5mm
Weight 120g (w/Battery)
IP66 dust and water resistant
Verus In-Car System